You can control which e-mails you receive from HelloSign by hovering over your email in the upper right of any page in your account, then selecting Settings. Scroll to the second section of the page where you'll see Notifications.

Here, you can adjust the types of emails you will receive and control whether or not signature request reminders are automatically sent. You will also be able to control which email notifications will include a PDF copy of signed and completed documents.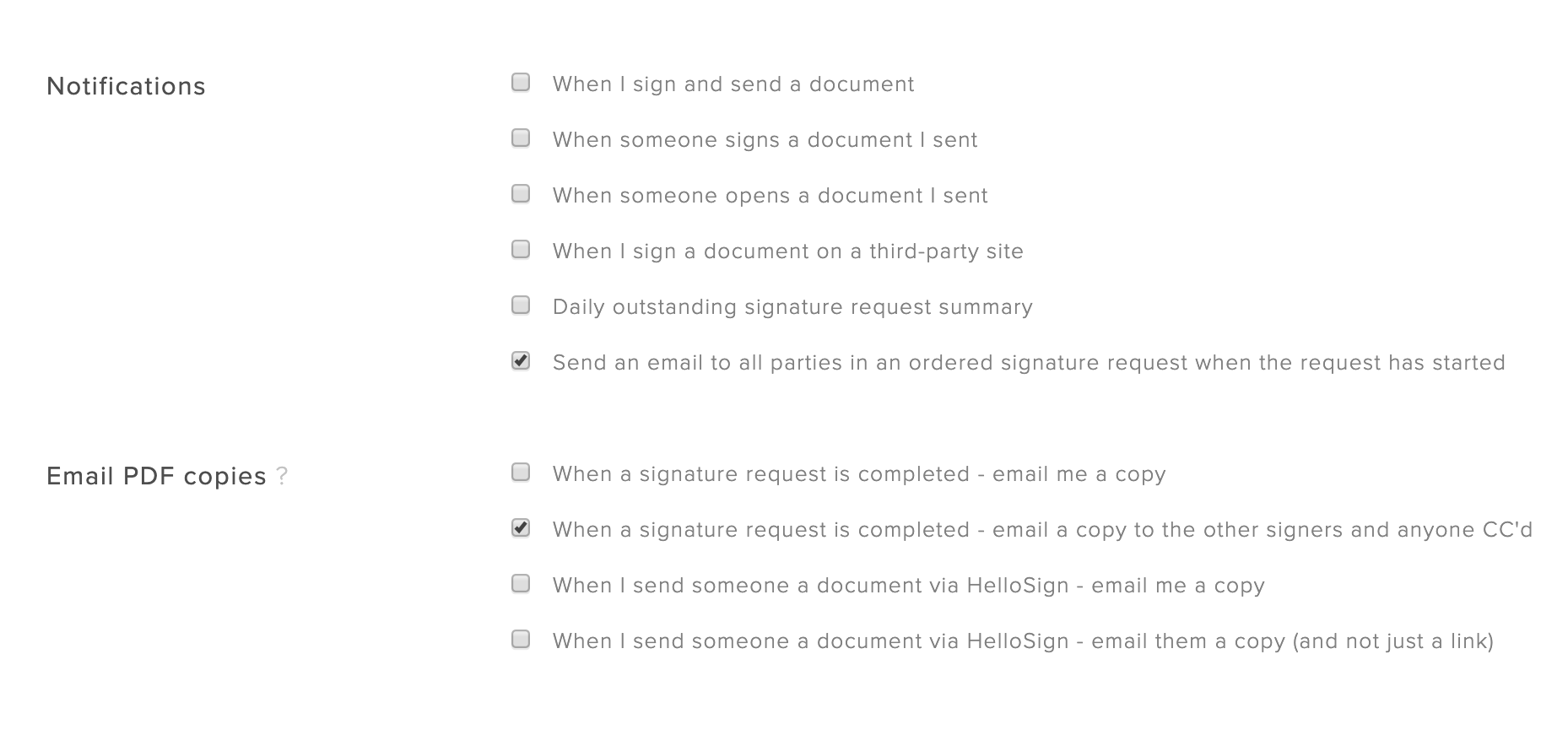 Then, click "Save" at the bottom and you're all set.
REF: https://faq.hellosign.com/hc/en-us/articles/206454487-Manage-Email-Notifications